116 S Croft Ave | Villa Dina Condos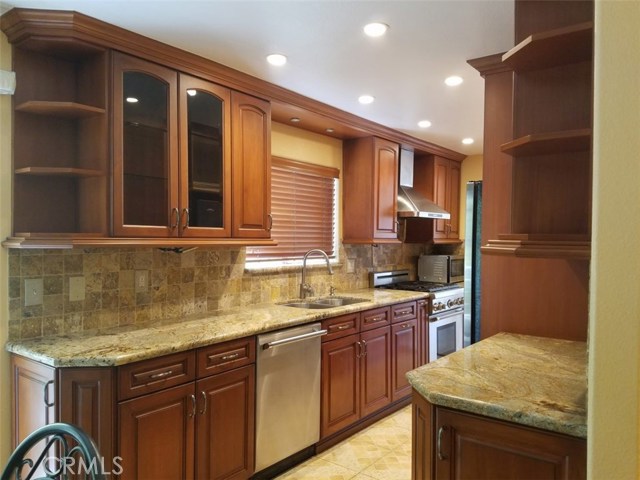 $960,000
Active
116 S Croft Avenue 201 Los Angeles, California
2 Beds 2 Baths 1,595 SqFt 0.172 Acres
$749,900
Active
116 S CROFT Avenue 101 Los Angeles, California
2 Beds 2 Baths 1,062 SqFt
No properties found
Villa Dina
116 S Croft Ave.
Los Angeles CA 90048
Villa Dina is a 9-unit condo building in Beverly Center. Built-in 1990, the building has a remarkable Art Deco Exterior. 116 S Croft is one of my favorite facades in the whole neighborhood! You have prolific So Cal Architect Jack Chernoff to thank for that. Jack Chernoff is well known for designing over 2,000 mid-century apartment buildings all over Los Angeles in the 1950s and 1960s. His dingbat apartment buildings are recognizable by their tuck under parking. Jack was a big believer in making a "dramatic punch" with an attractive exterior. Villa Dina is one of if not his last project as he passed in 1991. The building is all 2 br floorplans. The HOA dues are very low. The building can use some updating, currently, the HOA has brought on Ross Morgan to redo some of the common areas. Some of the owners have complained about the new construction condo building on the south side of Villa Dina because of construction noise. That building should be finished by the end of 2019.
Location
REAL ESTATE
Record Sale?
$785,000 4/22/2014
There is a Penthouse- 402 on the market that will set the new record sale price when it sells. These condos don't come up very often because it's a small building. All the floorplans in 116 S Croft are single story. The floorplans are decidedly rectangular- long & skinny. The condos run Front to Back, and there is only 2 condos on each floor, so you get a lot of privacy. the 02 Stack faces North and the 01 stack faces south. One thing I like about this building is that the elevator goes right to your front door which opens to a combined Living Room, Kitchen and Dining Room. Living Room has a ton of windows and is big 28×16. Dinning room is on the smaller side and seats 4-6. The original finishes have carrera marble in the bathrooms which is in style right now. Living Rooms also have a gas burning fireplace. Floors 2-4 are big 2br/2ba at 1600 sqft. The first floor has 2 smaller units that were divided in half, condos #103 and #101- that are approximately 900 sqft. Each Condo has count them, 6 Balconies! Most of the balconies are pretty small ranging from 15 sqft to 30 sqft and add up to a total of 160 sqft. Central HVAC.
Pricing: $800,000 to $1M for big 2 bedrooms
$650,000 for the smaller 2 bedrooms on the first floor.
Amenities
1 Elevator
Parking & Laundry
Each condo has 2 parking spaces in a gated garage.
Laundry is inside the unit. There is a laundry closet with room for a side by side washer and dryer in each units hallway.
Home Owners Association
HOA dues Monthly Cost? $425/mo.
HOA dues cover?
HOA does exclude?
Any special assessments? Highly likely, Building is due for an update of Hallways, Elevator Cab, and Lobby
Pet Policy?
Rental Policy?
EQ Insurance?
CCRs?
Building Reserves?
Special move in instructions?
Can you have a BBQ on the balcony?
Management company?
Ross Morgan
www.rossmorganco.com
818-907-6622