8400 De Longpre Ave | White House Condos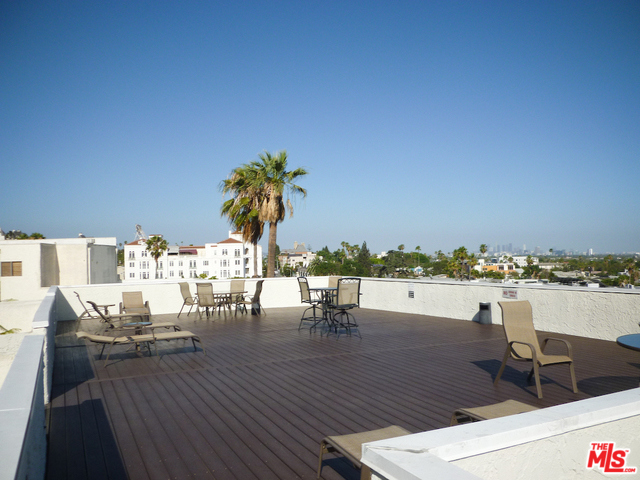 $669,000
Pending
8400 DE LONGPRE Avenue 212 West Hollywood, California
2 Beds 2 Baths 1,110 SqFt
No properties found
White House
8400 De Longpre Ave
West Hollywood CA 90069
White House, 8400 De Longpre Ave, is a well-located and well-maintained 4 story, 50 condo complex in West Hollywood. Built in 1973, it was converted to condominiums in 1979. The building underwent a recent exterior painting, the common area walkways were resurfaced, the lobby was remodeled, and a totally kick @$* rooftop deck was added.
Buyers will like the big bedroom size and walk-in closet. These condos are affordable and have low monthly HOA dues.
Location
De Longpre has a walkscore of 85. There is a gently sloping hillside, so walking up to Sunset or down to Santa Monica can give your Hammy's a workout but there are so many great restaurants, cafe's, bars, close by, you don't need to go far to get where you want. West Hollywood Equinox is also close.
I am still lamenting the closing of the house of Blues across the street from Skybar- it was one of my favorite Los Angeles music venues. There are still a lot of comedy (Comedy Store and Laugh Factory) and music (Viper, whiskey a go go, Roxy) on the sunset strip. Along with the annual sunset strip music festival, which I love love love.
For dog owners, William S Hart dog park is just across the street. Your dog will be in doggie heaven on earth.
Another goody nearby is the Sunset Tower Hotel. This building is one of my favorite Art Deco buildings in all Los Angeles!
Real Estate
The architecture is contemporary stucco style building that was commonly built in Hollywood and West Hollywood in the 70s. There are open-air hallways with some landscaping. Each condo has a nice size 75sqft balcony. Condos facing the South Side have nice views. The stove in the kitchen is electric. Heating and cooling isn't the greatest- no central heat and air. The original condos have a wall AC in the dining room, but some owners have replaced them with newer split systems. The Heat comes from a Wall furnace. Laundry is community, each floor has a laundry room.
Bedrooms are a really nice size, and can comfortably fit a king size bed. The closet int he bedrooms is also good. All of the floorplans are single story. The building is a mix between 1 BR and 2 BR condos.
(20) 2 Bedroom Condos
1,200 sqft – 1,100 sqft
$650,000 – $700,000
(30) 1 Bedroom Condos
900 sqft – 750 sqft
$450,000-$500,000
Record Sale: 11/9/2015 $714,000
Turnover: 5% about 2-3 condos sell each year
Appreciation: 5%
8400 De Longpre Ave Amenities
-Lobby
-Rooftop Deck (open until 10 pm)
-Pool and Spa
8400 De Longpre Ave – Parking and Laundry
1 Bedroom condos have 1 parking space, two bedroom condos have two parking spaces. All parking spaces are side by side in a gated parking garage.
Laundry is community. There is a laundry room on each floor with new machines
Home Owners Association
HOA dues Monthly Cost? $400/mo.
HOA dues cover?
Owner Pays?
any special assessments? No
Pet Policy?
Rental Policy? Rental friendly, no restrictions.
EQ Insurance? Yes
Building Reserves?
Can you have BBQ on balcony?
Management company:
Property Resources Management
PO BOX 1741
Studio City CA 91614
888-875-1722
Are you ready to view 8400 De Longpre Ave? Do you have more questions? Please call me directly at (310) 388-7332 or click the button below and I will be in touch shortly!