8960 Cynthia St | Beverly Regent Condos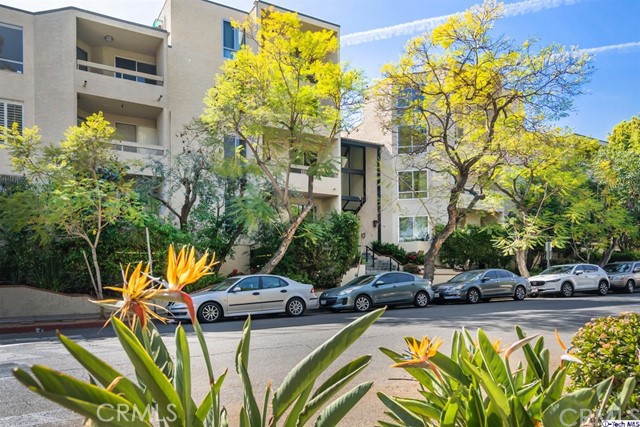 $599,000
Active
8960 Cynthia Street CL2 West Hollywood, California
1 Beds 1 Baths 767 SqFt 0.560 Acres
$3,500
Active
8960 CYNTHIA Street 110 West Hollywood, California
1 Beds 1 Baths 722 SqFt
Beverly Regent
8960 Cynthia St
West Hollywood CA 90069
8960 Cynthia is a 45-unit midrise condo building in the Norma Triangle neighborhood of West Hollywood. Built-in 1974 as apartments and converted to condominiums in 1980, this building has a great walkable location, big balconies, and low monthly HOA dues. Condos on the South Side of the buliding have Views. The HOA has updated all of the Plumbing in the building and recently redid the lobby. As a result, Ventless In Unit Laundry can now be installed in all condos in addition to the community laundry rooms on each floor. I love the three-story Glass Entryway, this is a key architectural detail of this building. This brings a lot of natural light into the lobby of the building. The HOA is currently reviewing bids to redo the courtyard, and next paint the building, so expect a few improvements coming to the building on the near horizon.
Location

Real Estate
Record Sale? $1,025,000 9/10/2018
Turnover? 5% or about 2 condos a year on average
Almost all of the floorplans are a single story except for the penthouse level which several condos with lofts, and the lone 3bedroom condo, which was the developer's unit in the building (#209). Floorplans 11-16 have views. Most of the condos are 1 bedrooms. The units have big balconies, gas fireplaces, big windows, walk-in closets in the master bedroom. Laundry can be installed in the condo. The original floorplan has a wet bar. These condos have a wonderful location. Electric stoves. Central HVAC.
One question I get asked is what's up with the CL units? There are CL 1-7. CL stands for "Courtyard Level"- basically any CL unit is a first floor unit on the same level as the pool and courtyard.
(1) 3BR 2,200 SQFT
Price $1,000,000
(12) 2BR 1,200 to 1,400 SQFT
Price $750,000 to $850,000
(32) 1 BEDROOMS 750 SQFT to 850 SQFT
Price $600,000 to $700,000
Amenities
Lobby
Pool – there is a pool area. Hardly used. There was once a Spa, but the HOA removed it because owners with condos close to it complained about noise. You can see the empty pad where the spa use to be adjacent to the pool:
Rec Room- there is a rec room next to the upper parking garage. The HOA uses the rec room for meetings and storage, so it is not really used much by residents. You have to reserve it in advance and borrow the key.
Parking & Laundry
1 Bedroom condos get 1 space and 2 bedroom condos get 2 parking spaces. Parking is side by side. Sorry, No Guest parking. Owners may install extra storage in the garage with the HOA's permission.
There is a community laundry room on each floor with two washers and two dryers, the HOA now allows in unit laundry to be installed in each unit.
Home Owners Association
I'd like to mention for HVAC work, or Chimney work, or for residential home inspections, the roof of the building has 2 access points. Both of those doors are locked with a 1-5 combo lock. THe Property management company or Janitor are the only companies with the code and you need to schedule an appointment in advance to get up there.
HOA dues Monthly Cost? $500/mo.
HOA dues cover? Water & Trash, Common Area Maintenance, Reserves, Property management, Building Insurance
Owner Pays? Electric, Gas, Internet, Cable, Condo Insurance
any special assessments? Yes, each unit was assessed to update the plumbing
Pet Policy? 2 pets max, no other restrictions
Rental Policy? leases must be in writing, 30 days or longer.
EQ Insurance? Yes
CCRs? https://www.dropbox.com/s/dkfwt2sinpj5dph/8960%20Cynthia%20CCRs.PDF?dl=0
Rules and Regulations 2011 https://www.dropbox.com/s/112u4y5ag93j8xj/Rules%20%26%20Regulations%202011.pdf?dl=0
Building Reserves? 130K or 30% funded
Special move in instructions? $100 Move-in Fee – $500 deposit
Can you have a BBQ on the balcony? Yes or no?
Property Management company?
Ross Morgan
www.rossmorganco.com
Candice Calcote