1333 S Beverly Glen Blvd | Glen Towers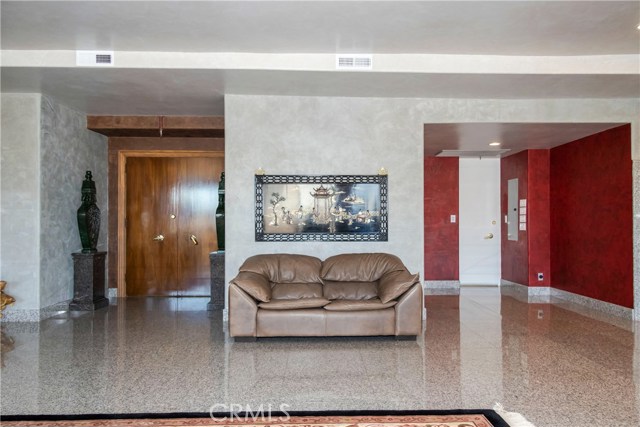 $1,100,000
Active
1333 S Beverly Glen Boulevard 402 Los Angeles, California
2 Beds 3 Baths 2,011 SqFt 0.951 Acres
$945,000
Active
1333 S BEVERLY GLEN Boulevard 305 Los Angeles, California
2 Beds 3 Baths 2,005 SqFt
$4,495
Active
1333 S BEVERLY GLEN 303 Los Angeles, California
1 Beds 2 Baths 1,518 SqFt
Glen Towers
1333 S Beverly Glen Blvd
Los Angeles CA 90024
Glen Towers is a 49-unit 11-story Highrise condo off the Wilshire Corridor in Westwood. Originally built in 1962 as luxury apartments by Roy Norris and Hal Wiseman of Norman Construction at a cost of $5M, Glen Towers was converted to condos in 1973. The building occupies a 1-acre site, of which over 50% is reserved as open space. That open space is where the motor court and grand entryway are, as well as the expansive pool and sundeck. When the building opened it offered Service with a capital "S" that catered to a Cosmopolitan crowd with a taste for fine dining and High style. Among the many amenities, including valet, and front desk, pool, gym, and spa, was room service and 24-hour maid service! The Food and Maid services are gone now, but there are 12 maid's condos that can be purchased in addition to a unit for living in help. One of the unique things about the Glen Towers is the huge 40ft long balconies. The developer made sure that every major room had a floor to ceiling sliding glass door to access the balcony. These are great to sit outside on a balmy summer evening and sip on an iced tea.
Location
Real Estate
Record Sale? $3,600,000 4/11/2017 PH B
Turnover? 6% or about 3 condos a year
Appreciation?
All of the floorplans in Glen Towers are single story. Odd Number condos 01, 03, and 05 face north, and Even number condos 02, 04, 06 face south. Condos 05 and 06 are street-facing. The 4 corner units are large 2 Bedrooms that are approximately 2,000 sqft. The Condos in the middle 03 and 04 are 1 bedroom plus a den and about 1,500 sqft. Some owners over time have enclosed the den to make them 2 bedrooms. The Top floor is occupied by two penthouses A & B. These penthouses have truly massive outdoor decks. One of the penthouses sold in 2017 for 3.6M! In addition to the penthouses, there are two junior penthouses on the 9th floor (901 & 902) that are about 2,500 sqft and sell for $1,200,000 to $1,400,000 depending on condition. Prices for the large 2 bedrooms are about $900,000 and $800,000 for the smaller 1br plus den floorplans. Price/sqft is $500-$600 in this building which is a bargain by Wilshire Corridor Standards, although I would expect lower price per square foot on an older build. There are 12 Maids condos on the first floor which are all 200 sqft 1 bedroom and a bath. With the maid's condos, you have to own a condo in the building to purchase one- they are very inexpensive since they are just one room essentially, they sell for about $60,000 to $80,000.
One unique thing about Glen Towers is the exterior's brick construction. The exterior is clad in midcentury brick that is painted bright white. Both the driveway entrance and the penthouse rooftops have arched concrete ceilings which are all the rage and very mod. The Balconies are truly massive with every condo getting a huge balcony that is accessible from the master bedroom and the living room with floor to ceiling glass sliders.
Living rooms are very large and have a floating fireplace. Dining rooms seat 6-8 guests. Kitchens are semi-open (some owners have totally opened them up during remodeling) with electric stoves, and have a laundry room off of them with a separate service entrance. The original design included drop tile florescent light ceilings in the kitchen which many owners have removed. Are the bedrooms split?. Living rooms can be hardwood flooring.
Amenities
24-hour Front Desk & Valet
Lobby
Pool
Gym
Rec Room (Right by the pool)
2x Elevators
Parking & Laundry
Parking is in an underground 2-level garage. Parking spaces are assigned and not deeded. Owners are not allowed to self-park, parking is valet only. Maid's units come with 1 parking space. Condos get 2 parking spaces. Penthouses come with 3 parking spaces. Guest parking is on a first-come-first-served basis.
Laundry is inside the unit- Side by side laundry machines in a laundry room area off the kitchen.
Homeowners Association
HOA dues Monthly Cost? $1,500/mo. to $2,500/mo. or about $1/sqft. HOA dues cover more than usual so keep that in mind.
HOA dues cover? Water & Trash, Gas, Cable TV and Hi-Speed Internet, Building Insurance, EQ Insurance, Reserves, Common Area Maintenance
Owner Pays? Electric?, Condo Insurance
any special assessments? None
Pet Policy? One dog under 18 pounds.
Rental Policy?
EQ Insurance? Yes
CCRs? https://www.dropbox.com/s/binpiw76lzs16uf/1333%20s%20beverly%20glen%20blvd%20ccr.pdf?dl=0
Building Reserves?
Special move in instructions?
Can you have a BBQ on the balcony?
Property Management company?
Ross Morgan
www.rossmorganco.com