10750 Wilshire Blvd | The Westford Condos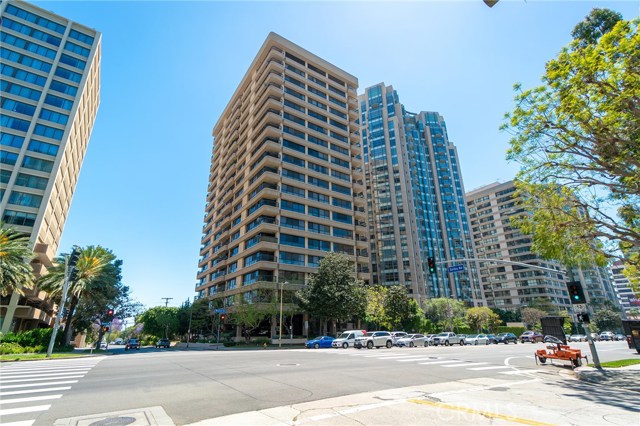 $965,000
Active
10750 Wilshire Boulevard 704 Los Angeles, California
2 Beds 2 Baths 1,426 SqFt 0.646 Acres
$7,300
Active
10750 Wilshire Boulevard 1602 Los Angeles, California
2 Beds 3 Baths 2,162 SqFt 0.646 Acres
$5,795
Active
10750 WILSHIRE 402 Los Angeles, California
3 Beds 3 Baths 1,773 SqFt
$4,550
Active
10750 WILSHIRE Boulevard 501 Los Angeles, California
2 Beds 2 Baths 1,561 SqFt
The Westford
10750 Wilshire Blvd
Los Angeles CA 90024
The Westford is an 18-story 82-unit highrise on the Wilshire Corridor in Westwood. Built as condos in 1980, by NAPOC Inc, who then built Westford's sister building The Longford a year earlier. These buildings are more or less identical. There are no special penthouses in The Westford. The architect was Abe Shapiro of  Krisel/Shapiro Architects and the building was built by Swinerton & Wallberg construction. Similar to the Longford, since The Westford is on the Western side of the golden mile it is walkable to Westwood Village and the shops and restaurants on Westwood Blvd. Strangely enough, The Westford is East of The Longford- I would have imagined the Westford's and the Longford's positions would be reversed. I still love the Balconies!
Record Sale? $2,450,000 1/8/2019  #1504
Turnover? 5% or about 4 condos a year
Appreciation?
All of the floorplans in the Westford are a single story. Floors 2-8 have 6 condos per floor and floors 9 – 18 have 4 condos per floor. The 903-1803 and 904 – 1804 Floorplans are 3 Bedroom 4 Baths.
Condo Mix:
(18) 3 Bedrooms
2,800 sqft
Price: $1,500,000 to $2,000,000
(64) 2 Bedrooms
1,400 – 2,200 sqft
Price: $1,200,000 to $1,800,000
(3) maids units
350 sqft
Price: $350,000
Each condo carved wood double entry door. Hardwood floors in massive living rooms with lots of black frame windows. Upper floor condos have amazing views and fireplaces. Every floorplan has a Master bedroom with a walk-in closet and master bathroom with double sink and separate tub and shower. The Kitchens are all-electric. There is a little breakfast area off the kitchen that seats 4. I have seen kitchens remodeled every which way, from traditional to modern. My favorite remodel is opening the kitchen up with a big island.
24 Hour Front Desk and Valet
Pool & Spa

Gym

Lobby
Rec Room
Elevator
Each condo gets two parking spaces. Tandem side by side? Can you self park? Guest Parking?
Laundry is inside each unit.
HOA Condo dues in the Westford range from$ 1,600/mo. - $1800/mo.
HOA dues cover Water & Trash, Earthquake Insurance, Cable, Gas, Building Insurance, Common Area Maintenance, Reserves
Owners are responsible for Electric, (No Gas), Condo Insurance
(1) one pet up to 40 lbs.
Yes, included in HOA dues
$450 move-in fee and $450 move out fee